Spring is knocking on our doors, but the summer time isn't far as well. So today we will present Summer 2008 trendy hairstyles.
2008 Summer Hairstyles - Angled Bob Hairstyle
One of the trendiest looks for 2008 summer hairstyles is probably the angled bob hairstyle. Why is that so? Because many trend setters such as Victoria Beckham, Rihanna and many others have the same type of haircut. And there is one more thing that's cool with "angled bob", it can be sculpted and angled in any desired way and which is great because you have more options to choose from. The most popular angled bob hairstyle will probably be the classic shaped bob, that's longer in the front and frames around your face shape.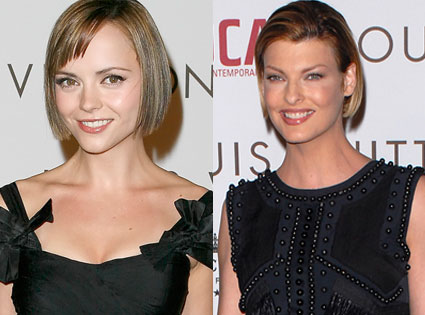 2008 Summer Hairstyles - Blunt Bangs Hairstyle
Blunt Bangs Haircuts will also be very popular style for summer 2008. The blunt bangs hairstyle is a quick way to get some extra attention to your beautiful eyes. And that is perfect for those women who like to put some eye makeup. With the right combination of eye makeup you can do miracles and instantly make your eyes look amazing and blunt bangs can also help balance a large forehead and soften facial features like a pointy chin.
Keira Knightley is the latest celebrity that changed her style with blunt bangs that graze her eyebrows. Doesen't she look amazing with this new hairstyle.